PanLbilt Global Program for Recovering from Natural Disasters
PanLbilt Global creates Green Technology Raised Bungalow with Safe Room permanent houses in the aftermath of Hurricanes

"Rapid Assembly Building Kits Accelerate rebuilding efforts and occupancy after natural disasters"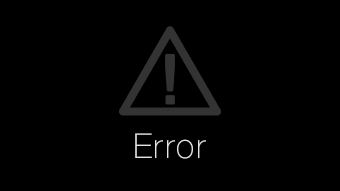 Residents displaced in Houston, Florida, Puerto Rico, US and British Virgin Islands and previously by Hurricane Katrina in New Orleans and Sandy on the East Coast face a massive cleanup process and elongated building recovery to enable return to the serenity of the lives prior to the recent destructive Hurricanes.
PanLbilt's engineering team undertook a study to determine the feasibility of providing a new design constructed with our Patented 21st Century Steel and Foam Cement Panel Kits. This also presented an opportunity to embed Off-Grid technology within the footprint of the structure to accommodate a Water from Air AWG unit that is plug compatible and generator in the event of loss of electrical power.

The result of this research is the successful fabrication of a factory manufactured
1,469 SF Raised Bungalow with Safe Room and wrap around Steel deck
supported by steel stilts. The open ground floor can accommodate steel water reservoir tanks and storage.


The 2nd floor includes a Living Room, Kitchen area, Safe Room, 1 Bedroom and 1 Bath.
The wrap around deck provides adequate space for PanLbilt's 100 Liter/26.41 Gallon per day Water from Air Unit that provides fresh drinking water that meets or exceeds World Health Organization Standards without impact on the environment or natural water sources. This eliminates plastic water bottles that need to be transported and are damaging to the environment.

The 3rd floor comprises a Master Bedroom with walk-in closet and bath, Laundry Room, 2 additional bedrooms and 1 shared bath.
Click here for Technical Specs of Raised Bungalow 2 story/4 Bedroom/ 3 Bath House
View the PanLbilt video illustrating rapid building assembly
Devastation caused by tornadoes, earthquakes, hurricanes and other weather disasters has displaced families and businesses.
The typical recovery cycle can be a minimum of one year or even years using traditional wood construction materials. Rebuilding these distressed areas with materials that will not withstand future adverse weather conditions will only perpetuate the cycle of financial loss.
PanLbilt Global offers a rapid recovery program that leverages its patented and unique process for accelerating the time from delivery of the building kit to complete assembly.
These kits can be erected in less than 5 Days! (Exterior/Interior Walls, Windows, Doors and Roof)
STEEL & FOAM CEMENT PANELS
COMPETITIVE ADVANTAGES
Waterproof panels - Withstands heavy rain
Resistant to mold and mildew
Life Spain: 50-70 years
Fire Proof: A1 Level
Thermal Conductivity: 0.1035 W/m.K
           (90mm thick wall has the same thermal conductivity as 350mm brick wall)
Thermal Resistance: 0.869 m2·K/W
Snow Resistance: Snow pressure 8.219 KN/m2
Earthquake Resistance: Up to Richter 9
Sound Insulation: 40 dB
Wind Load: Wind speed up to 140 MPH
Wall Shock Resistance: 500 KG concentrated force
Built-in Electrical Wire & Water Conduits
Carlyle 3 Bedroom/3 Bath/1 Car Garage or Optional Family Room
Container Structures for temporary shelter
Algonquin 4 Bedroom/2 Bath/1 Car Garage or Optional Family Room
Please contact our marketing department
via email allano@PanLbilt.com or by phone 224-425-9236.