About PanLbilt's Green Technology
Rapid Assembly of Steel and Foam Cement Building Kit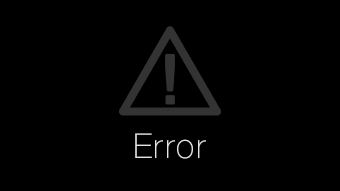 PanLbilt Global/Clever House Global's corporate philosophy is to provide quality of life to world citizens that comprises customized Green Technology affordable housing using patented materials that are sustainable and comfortable. In addition, our recent efforts are focused upon providing converged technologies that are 100% Off Grid, including water harnessing from the air and solar power.
We honor the legacy of our Co-Founder, Mr. Peter Franzen, who passed away in April, 2016 after returning suddenly from a trip to the Ivory Coast in Africa to provide thousands of affordable housing units to those in need.
PanLbilt continues to expand its global presence with relationships in strategic markets (click on the Global tab in the menu bar above).
Our bundled offering is unique and not available elsewhere....residential buildings served by 100% Off Grid technologies for water and solar power.
We invite you to view our Brainshark Presentations and view each topic presented on our website and welcome your technical questions and pricing enquiries.
"Better, Cheaper, Faster" disruptive techology enables customized floorplans suited to the individual character of the neighborhood, as well as functionality to include smart building technology into the design.
The PanLbilt Clever House Patented Metallic Embossed Composite Wall Panel is constructed from steel and concrete providing a water-proof heat insulation material suitable for all climates. Our factory manufactured best practices insure consistent Quality Control in a controlled environment not subject to the elements.
The structures are provided with a complete kit that includes exterior/interior walls, roof, door and windows.
Flexible architecturally aesthetic designs provide a major differentiation over traditional wood or prefab construction.
Thermal resistance 0.869 m2·K/W
Thermal Conductivity: 0.1035 W/m.K
Fire-proof: A1 performance Click here for video
Long lifespan - 30 Year Warranty
Rapid Assembly: 1 story building can be erected in one single day!
Snow Resistance: Snow pressure 8.219 KN/m2
Earthquake Resistance: Up to Richter 9
Sound Insulation: 40 dB
Wind Load: Wind speed up to 140 MPH
Wall Shock Resistance: 500 KG concentrated force
Built-in Electrical Wire & Water Conduits
Complies with local building codes
Can conform to ADA and HUD requirements
Solar and Net Zero capable
Smart Building Technology integration
To download SGS Steel Structure Report
To download the SABS Test
Please contact our marketing department via email allano@PanLbilt.com or by phone 224-425-9236.